Seamless Elegance: Elevate Travel to LaGuardia Airport
NYC Limo Services seamlessly weave luxury, convenience, and professionalism into the fabric of your travel experience, elevating it from ordinary to extraordinary. With their impeccable fleet, dedicated chauffeurs, and unwavering commitment to excellence, NYC Limo Services redefine the concept of airport transportation. The next time you embark on a journey to or from LaGuardia Airport, consider indulging in the refined elegance and personalized service that only NYC Limo Services can provide.
Luxury Travel Made Effortless: Laguardia Airport Limo Service
The allure of comfort extends beyond the chauffeur's expertise. Stepping into a limousine operated by NYC Limo Services feels like entering a haven of tranquility. Plush leather seating, climate control, and state-of-the-art entertainment systems create an ambiance of relaxation and luxury. This meticulous attention to detail ensures that your ride to or from LaGuardia Airport is as enjoyable as the destination itself. We delve into the world of "NYC limo services to LaGuardia Airport," exploring how these services transform the mundane commute into a memorable experience.
Elevating Comfort and Convenience
Navigating the bustling streets of New York City can be overwhelming, especially for visitors and frequent flyers alike. NYC Limo Services provide a breath of fresh air with their dedicated and professional chauffeurs, who skillfully navigate the city's intricate roadways, ensuring you arrive at LaGuardia Airport with time to spare. Whether you're departing for a business trip, a leisurely vacation, or returning home, the chauffeur's expert knowledge and efficient route planning guarantee a seamless and stress-free journey.
Punctuality Perfected
In a city where time is of the essence, NYC Limo Services shine in the realm of punctuality. With the ability to pre-schedule your pickup and drop-off times, you eliminate the uncertainties often associated with traditional transportation options. NYC Limo Services' chauffeurs closely monitor flight schedules, adjusting pickup times to accommodate any delays and ensuring that you reach the airport with time to spare. This commitment to timeliness not only relieves the stress of rushing but also provides the peace of mind that comes with a well-organized travel plan.
Personalized and Professional Service
NYC Limo Services excel in providing a personalized and professional experience that leaves a lasting impression. From the moment you book your limo to the time you reach your destination, the focus remains on catering to your individual needs. The chauffeurs, trained not only in driving but also in hospitality, ensure that your journey is not only smooth but also enjoyable. Whether it's assisting with luggage, offering local insights, or accommodating special requests, NYC Limo Services' commitment to customer satisfaction sets them apart.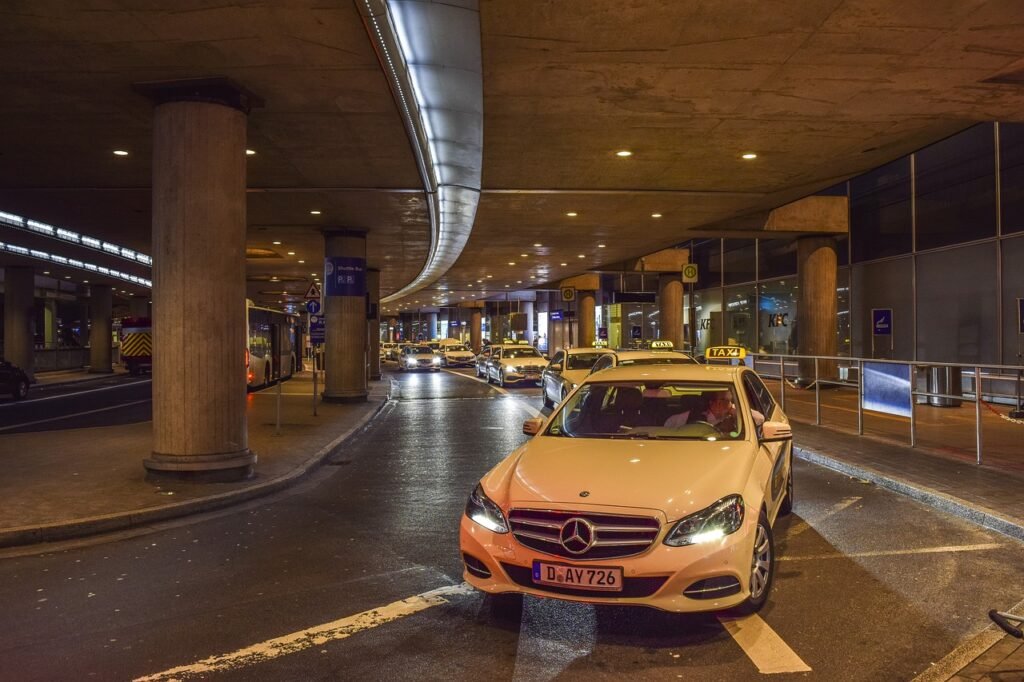 Safety is paramount when selecting transportation services, and NYC Limo Services prioritize this aspect with the utmost diligence. All chauffeurs undergo rigorous training, possess extensive experience, and adhere to the highest standards of professionalism. The limousines themselves are equipped with advanced safety features, creating a secure environment for passengers. With NYC Limo Services, you can relax and enjoy the journey, knowing that your well-being is in capable hands.
NYC Limo Services recognize that each traveler has unique preferences and requirements. Their diverse fleet of vehicles caters to a wide range of needs, from solo travelers to larger groups. Whether you prefer the sleek elegance of a luxury sedan, the spaciousness of an SUV, or the classic allure of a stretch limousine, NYC Limo Services have a vehicle that suits your style and complements your journey.
Laguardia Airport Limo Service: Your Gateway to Luxury and Convenience
New York City's LaGuardia Airport (LGA) serves as a vital gateway for millions of travelers, connecting them to the vibrant heart of the city that never sleeps. In a metropolis known for its fast pace and unparalleled energy, the journey to and from LaGuardia Airport demands efficiency, comfort, and style. NYC Limo Services step into this role, offering a refined and luxurious transportation solution that caters to the discerning travelerx