Convenient NYC Limo Services: Your Gateway to Effortless Travel to Bradley Airport
Whether you're a business traveler, a tourist, or a local looking for seamless travel to Bradley International Airport, NYC Limo Services emerges as an invaluable solution. With its impeccable track record, luxurious fleet, and unwavering commitment to passenger satisfaction, NYC Limo Services has carved a niche for itself in the competitive world of transportation. In this we delve into the myriad benefits of opting for NYC Limo Services for your journey to Bradley Airport.
Hassle-Free Hartford Airport Car Service: Your Gateway to Seamless Travel
Whether you're a frequent traveler or visiting New York City for the first time, NYC Limo Services' customer-centric approach ensures that your travel experience is seamless and stress-free. The company's commitment to going above and beyond for its passengers has garnered a loyal clientele who entrust their travel needs to NYC Limo Services time and time again.
Unmatched Convenience and Punctuality
The undeniable hallmark of NYC Limo Services is their unwavering commitment to providing travelers with unmatched convenience and punctuality. When embarking on a journey to Bradley Airport, it's essential to have a transportation partner that understands the significance of time. Our Limo Services excels in this aspect, offering meticulously planned itineraries that take traffic patterns, weather conditions, and flight schedules into account. This ensures that you arrive at the airport well in advance, eliminating the stress associated with last-minute rushes.
Furthermore, NYC Limo Services boasts a team of experienced and professional chauffeurs who are well-versed in the intricacies of navigating New York City's intricate road networks. Their local knowledge translates into efficient routes, minimizing travel time and enhancing the overall travel experience. Whether you're traveling during peak hours or off-peak times, NYC Limo Services ensures that you reach Bradley Airport promptly, giving you ample time to check-in and relax before your flight.
Luxurious Fleet Tailored to Your Needs
A key factor that sets NYC Limo Services apart is its diverse and luxurious fleet of vehicles that cater to various preferences and group sizes. From sleek sedans to spacious SUVs, NYC Limo Services ensures that every traveler finds a vehicle that suits their requirements. Whether you're traveling solo, with a group of friends, or as a family, you can rest assured that NYC Limo Services has the perfect vehicle to accommodate your needs.
The meticulously maintained fleet offers not only a comfortable and luxurious ride but also a range of amenities that elevate your travel experience. Plush leather seats, climate control, Wi-Fi connectivity, and multimedia entertainment systems are just a few of the features that passengers can enjoy during their journey. NYC Limo Services understands that the journey itself is as important as the destination, and they go the extra mile to ensure that passengers travel in style and comfort.
Impeccable Customer Service
At the heart of NYC Limo Services' success lies its unwavering dedication to providing impeccable customer service. From the moment you make a reservation to the time you arrive at Bradley Airport, every interaction with NYC Limo Services is characterized by professionalism, courtesy, and attention to detail. The company's customer service representatives are available 24/7 to assist with reservations, address queries, and accommodate special requests.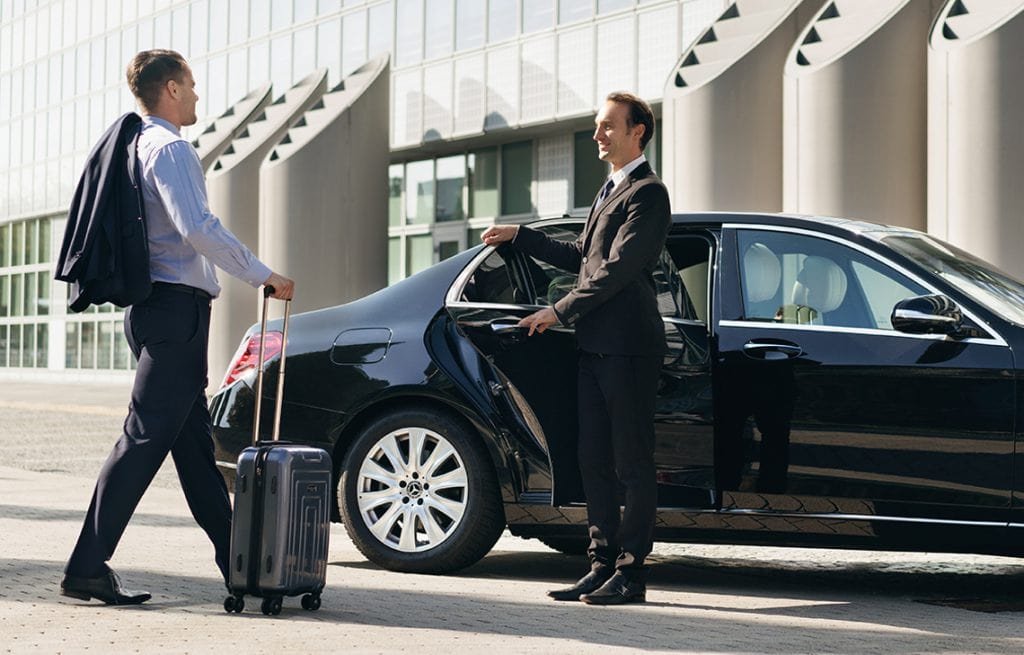 When embarking on a journey to Bradley International Airport from the vibrant streets of New York City, NYC Limo Services emerges as the ultimate solution for seamless, luxurious, and stress-free travel.
Contrary to popular belief, luxury travel doesn't have to come at a steep price. NYC Limo Services prides itself on offering affordable rates without compromising on the quality of service. Traveling to Bradley Airport in style and comfort is now within reach for a wide range of passengers, making NYC Limo Services an attractive option for both business and leisure travelers.
By opting for NYC Limo Services, travelers can avoid the exorbitant costs often associated with parking fees and the stress of navigating congested airport parking lots. Additionally, the transparent pricing structure of NYC Limo Services ensures that you won't encounter any unexpected charges or hidden fees, giving you peace of mind and enabling you to budget effectively for your journey.
Efficient and Reliable Hartford CT Airport Transportation Services for Stress-Free Travel
With its unmatched convenience, punctuality, luxurious fleet, impeccable customer service, and cost-effective approach, NYC Limo Services has redefined the transportation landscape. Whether you're a business traveler seeking efficiency or a leisure traveler looking to enhance your travel experience, NYC Limo Services caters to all your needs and more. Choose NYC Limo Services and unlock a new realm of comfort and sophistication on your journey to Bradley Airport.